Scroll down for a list of links to the City Departments that proudly serve the residents of Montague.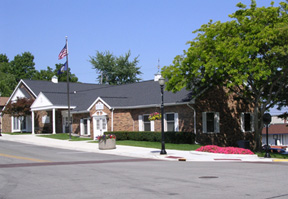 WATER & SEWER BILLINGS DEPARTMENT
Contact info & links for the Water & Sewer Billings Dept., including online bill payment information.
BUILDING INSPECTION DEPARTMENT
The City of Montague is a member of the White Lake Area Building Inspection Board, which is comprised of the City of Montague and Montague Township.
DEPARTMENT OF PUBLIC WORKS
The DPW handles a wide range of maintenance and beautification projects for the City of Montague, including the sewer and water system management, and brush removal.
CITY CLERK
The City Clerk handles a wide range of duties for the City of Montague, including elections.
ZONING DEPARTMENT
The Zoning Department administers the zoning ordinance in an effort to promote the public health, safety and general welfare of the city and to provide for a wholesome, serviceable and attractive community by having regulations and restrictions that are supported by the citizens of Montague.
FIRE DEPARTMENT
The Montague Fire District Authority is comprised of the municipalities of the City of Montague, Montague Township and White River Township.
POLICE DEPARTMENT
The Montague Police Department serves and protects the City of Montague, with full-time and part-time officers, dedicated to ensuring the safety of all who live, work and visit our community.